Berlin start-up T-knife raises $110 million
03.08.2021 / T-knife, a spin-off from the MDC and Charité, has raised 110 million U.S. dollars from international investors. The Berlin-based biotech company is developing novel immunotherapies against cancer that focus on teaching a patient's T cells to recognize and fight solid tumors.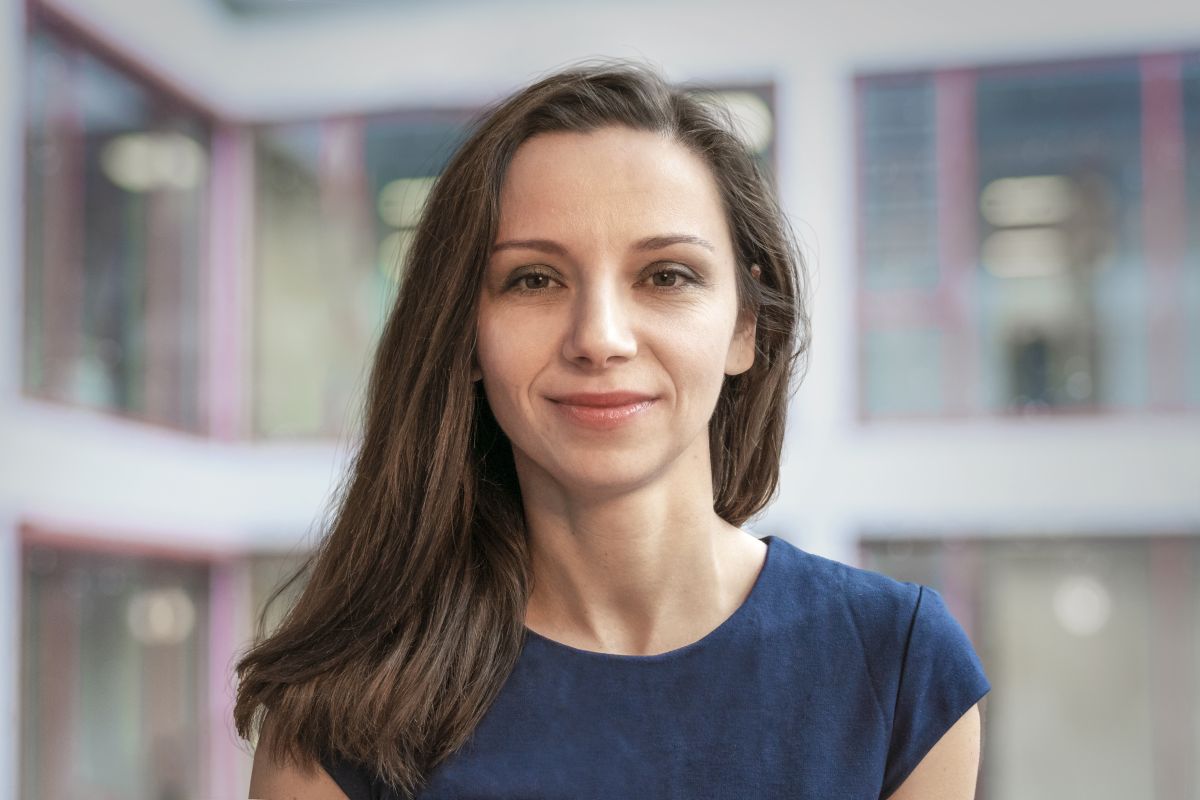 The Berlin biotech company T-knife is taking off: The young company announced on August 2, 2021, the closing of a $110 million Series B round of financing. The round was led by Fidelity Management & Research Company, LLC., with participation from new investors Life Sciences Partners, Qatar Investment Authority (QIA), Casdin Capital, Sixty Degree Capital and CaaS Capital as well as existing investors RA Capital Management, Versant Ventures and Andera Partners. The company, which was spun out of the Max Delbrück Center for Molecular Medicine in the Helmholtz Association (MDC) with support of Charité – Universitätsmedizin Berlin, is developing novel immunotherapies against cancer that focus on teaching a patient's T cells to recognize and fight solid tumors.
T-knife will use the proceeds from this financing to expand its scientific team, increase production capacity, and add additional innovative and differentiated T-cell receptor therapies (TCR-T) to its pipeline. Series B financing rounds are all about taking start-ups to the next level beyond the development stage.
Fighting tumors with T cells
T cells monitor our body and protect it from diseases such as viral infections. Infected cells can be recognized by the viral antigens that appear as typical markers on their surface. If a T cell detects an antigen with the help of its receptor, it either destroys the infected cell or triggers a wider immune response. Cancer cells also have special antigens on their surface, but the problem is that the immune system often does not recognize them as malignant and therefore does not fight them. The new T-cell therapy aims to change this: The researchers are teaching the patients' T cells to identify cancer cells as invaders by equipping them with new T-cell receptors (TCR).
T-knife is developing next-generation adoptive T-cell therapies to treat solid tumors. The company is using mouse strains whose T cells express only human T-cell receptors (TCRs) to identify and build a portfolio of innovative TCR-T-cell therapy programs. T-knife's lead program, TK-8001, is a novel TCR-T product candidate. It targets solid tumors that carry the antigen MAGE-A1 – a typical distinguishing feature on the surface of cancer cells. In the fourth quarter of 2021, researchers aim to begin enrolling patients in the TK-8001 IMAGE1NE Phase I/II clinical trial; T-knife plans to seek clinical trial approval for additional development programs in 2022.
Decades of basic research paved the way
Decades of research by T-knife co-founder Professor Thomas Blankenstein and his team at the MDC in cooperation with Charité laid the groundwork for this next generation of T-cell therapies. To help realize his vision of using genetically modified immune cells to cure cancer, the MDC technology transfer team and Ascenion, a company that specializes in technology transfer, worked closely with Blankenstein for many years. They patented and further developed the invention and prepared and guided the establishment of T-knife.
The leap from science to business was made in 2015: Professor Thomas Blankenstein, Dr. Elisa Kieback and Holger Specht, Investment Director at IBB Beteiligungsgesellschaft, founded T-knife as a spin-off from the MDC. In 2018 the founders converted T-knife into a limited liability company; Ascenion stepped in. The venture capital firms Boehringer Ingelheim and Andera Partners provided €8 million in initial financing. That was enough to hire a team of 15 employees and set up the first independent offices and labs on the Berlin-Buch campus. In 2020 T-knife launched a second round of financing and raised an impressive €66 million.
That made T-knife one of the best-funded start-ups in the German biotech sector. There has been no stopping T-knife ever since. Being well-funded enables the company to search for more TCR candidates to fight different types of cancer. Yet the 450 square meters on the Berlin-Buch campus are starting to get cramped. At the end of 2020, 20 people were working there. That number grew to 40 by the first half of 2021, and it is expected to double again by the end of this year. T-knife has also set up a presence in the biotech stronghold of San Francisco.
Unique selling point in a growing field
"The team has established for the first time a system that enables in vivo development of human TCRs that attack cancer-associated antigens. That is a unique selling point and potentially an important breakthrough in the rapidly growing field of adoptive T-cell therapies," says Dr. Christian Stein, CEO of Ascenion. "We are thrilled that we now have a sound financial basis for translating these outstanding discoveries into tangible benefits for patients."
Ascenion holds shares in T-knife and has an observer seat on the company's board of directors. Profits from the future sale of shares will go towards funding further translational research – particularly at the MDC and Charité – via Ascenion's parent company, the LifeScience Foundation for the Promotion of Science and Research.
"Our TCRs have several advantages over those produced by conventional methods. This could open up new treatment opportunities for many cancer patients, provided that the data from our studies are confirmed in clinical trials," says Thomas Blankenstein, head of the MDC's Molecular Immunology and Gene Therapy Lab and former director of Charité's Institute of Immunology. "We thank all our partners who have supported us for many years through all the ups and downs along this incredible journey."
Further information
Source :
Press Release MDC
https://www.mdc-berlin.de/news/press/berlin-start-t-knife-raises-110-million